TOPEKA – Today, Governor Laura Kelly announced the next part of her strategic blueprint for her second-term priorities, 'The Road Ahead,' which outlines how she'll continue strengthening the Kansas economy. In her next term, the governor will continue making strategic investments that work, such as: recruiting more businesses to Kansas, expanding apprenticeship programs, lowering the cost of college education, building more affordable housing, and ensuring that every home, business, school, and hospital that wants it – has access to high-speed internet. 
"We've made fantastic progress in my first term rebuilding our economy," Governor Laura Kelly said. "In just four years, we've put Kansas back on track, built an award-winning stable economy, and broke records for new business investment. But there is more we must do. We'll build on our success by investing in the key to our economy: our workforce." 
THE ROAD AHEAD: How Governor Kelly will continue Strengthening the Kansas Economy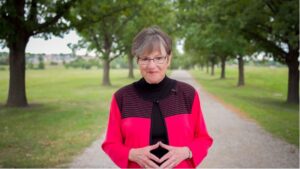 "The investments that Governor Kelly and I have made in partnership with the private sector these past few years have truly put Kansas back on the map," Lt. Governor David Toland said. "With over $14 billion in business investment and over 51,000 jobs created and retained, Kansas' economy is stronger than ever. But now is not the time to let up, the road ahead is bright and Governor Kelly and I are committed to ensuring that our workforce and our economy continue to grow." 
IN CASE YOU MISSED IT: Watch Governor Kelly kick off her "Road Ahead" plans here, and read about how she'll continue lowering costs for Kansans here.
###