Governor Laura Kelly brings together both parties to get things done for Kansas. Laura has brought jobs, businesses, opportunities, and record economic success to Kansas. She's balanced the budget, fully funded schools, and is fighting for tax cuts for every Kansan.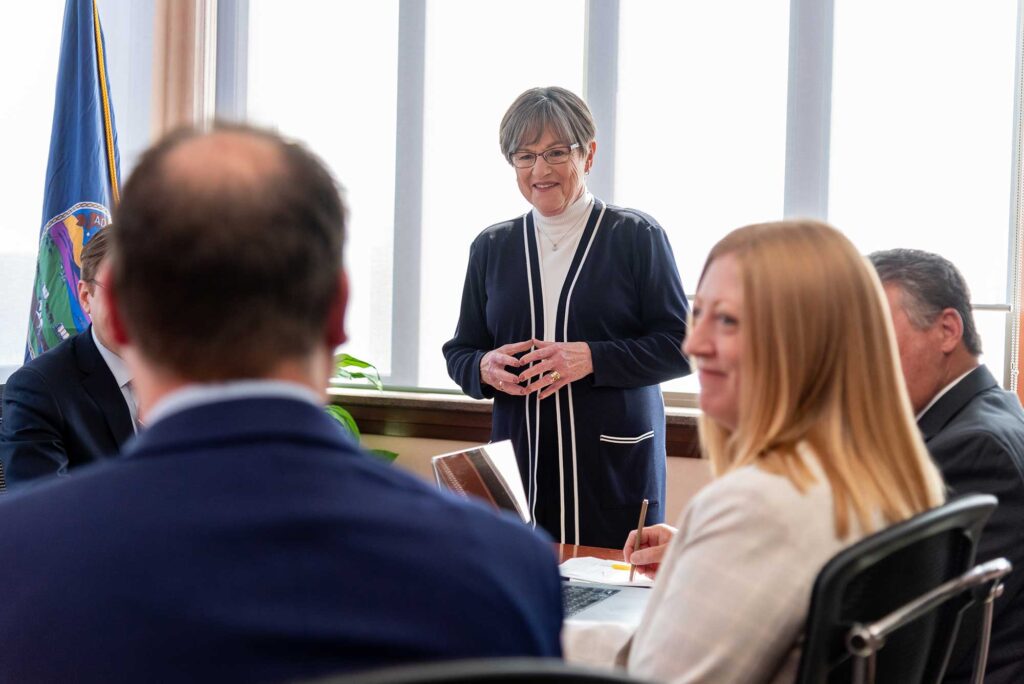 Growing up in a military family, Laura Kelly learned the values of integrity, accountability and resilience that she's carried with her throughout her career in public service.
As Governor, Laura Kelly fulfilled her promise to be a moderate leader who would put Kansas back on track after years of fiscal mismanagement, harmful budget deficits, and underfunded schools. She's worked with both parties to balance the budget, fully fund schools, grow the economy, and rebuild the state's infrastructure – all while guiding the state during unprecedented times and fighting to cut costs for families, including axing the grocery tax.
During the Governor's first term, Kansas continues to break records for new economic development projects. Under Kelly, Kansas has seen a record of over $8.6 billion dollars of investment in new business initiatives and the creation and retention of over 41,000 jobs. There are over 425 new infrastructure projects in development, including fixing roads, rebuilding bridges, and expanding efficient and reliable internet access to rural communities. In 2021 alone, Kansas exported $53.35 billion in agricultural goods for the first time in a decade.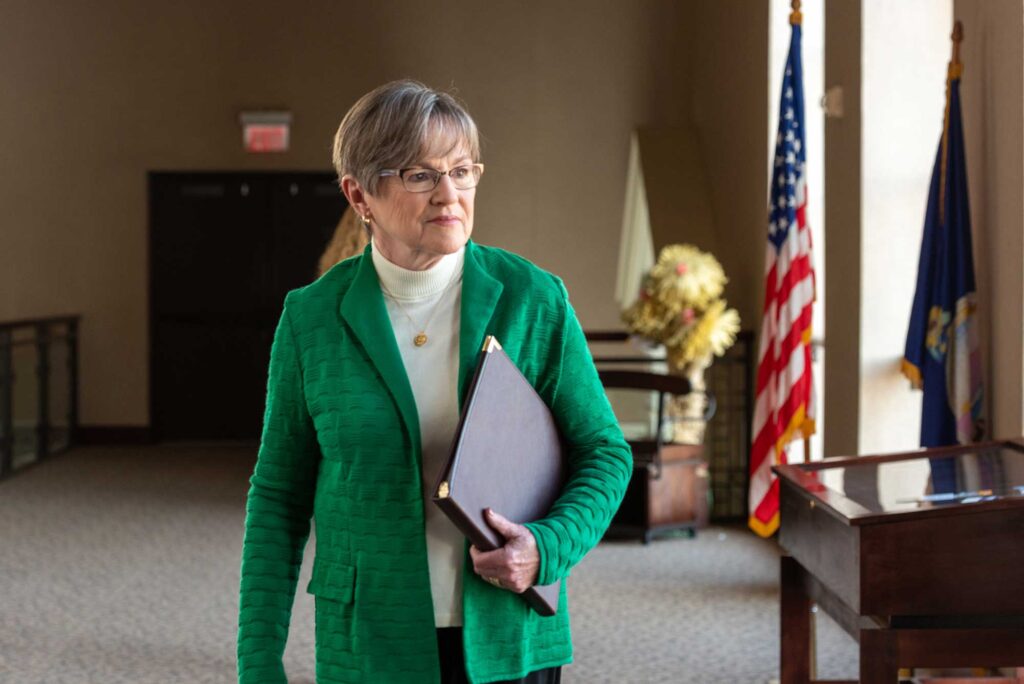 Under Laura's leadership, CNBC named Kansas the "Comeback State of 2019," and in 2021, Kansas received the "Golden Shovel" award for excellence in economic development. Governor Kelly earned the prestigious "Governor's Cup" from Site Selection Magazine for record economic growth in 2021 – ranking Kansas first in the nation for economic development investment per capita.
Previously, Laura was executive director of the Kansas Recreation & Park Association and served in the Kansas Senate, where she built a reputation as a no-nonsense leader who worked with both Republicans and Democrats to build common ground and get things done.
Laura lives with her husband, Ted Daughety. They raised their two daughters, Molly and Kathleen, in Topeka, where they both attended public schools.
Join Team Kelly to help Laura continue serving Kansas for a second term to keep achieving record success for Kansans.